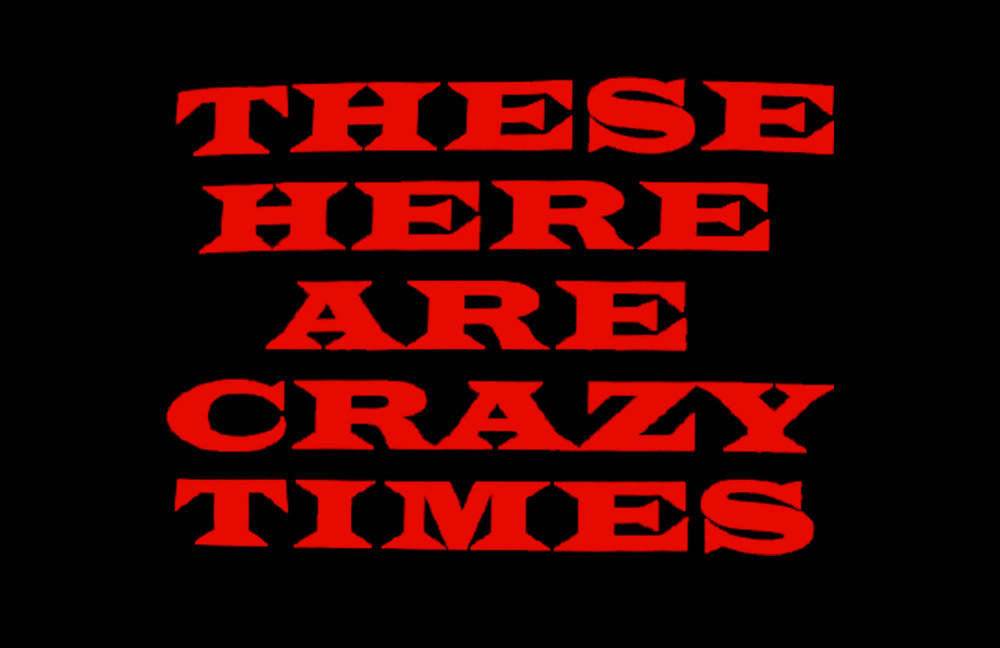 The effects of the Coronavirus COVID-19 have been felt globally- including the broader economy and the music industry.
During times like these, the safety and protection of touring crew, fans, and everyone else around the world is an immediate priority.  It's with a heavy heart BCO has to postpone the KICK IT OUT tour until 2021.
With a big hug to all of our incredible fans, supporting crew, 
Anyone who has ever supported us in anyway- 
Thankyou, we're all in this together.
There are still ways of supporting your local musicians and artists: Buying 
merchandise, music and supporting the creative industry in 
any shape or form.
Until then, s

ee you out on the road as soon as it's safe to do so. 
Look after yourselves and each-other.
Grab the latest

THESE HERE ARE CRAZY TIMES 

merch, limited stock..
Click the above button to grab a tee now!
Dale Ryders return to Boom Crash Opera worked out so well, the boys are very pleased to announce another tour celebrating the bands vast catalogue of songs in both electric and acoustic mode at a selection of hand-picked venues in NSW, QLD, SA and VIC.​​​​​​​
In June 2020, Dale, Peter 'Maz' Maslen, Peter Farnan and John Favaro plan to delve deep into the annals of the BCO back catalogue... playfully referred to by the band as 'digging into the crate' to work up obscurities and deep album cuts for the fans. Don't just expect the likes of 'Onion Skin', 'Dancing In the Storm', 
'Get Out of the House' and 'Best Thing'. Boom Crash Opera have 5 original studio albums to chose from…. 'Boom Crash Opera' (1987), 'These Here Are Crazy Times' (1989), 'Fabulous Beast' (1993), 'Born' (1995) & 'Gizmo Mantra' (1997), as well as their acclaimed acoustic album 'Dancing In the Storm' (2009). Fans can expect to be treated to a smorgasbord of Boom Crash Opera gems and rarities…
"Wow! Some 80s bands come back for the dosh…...Others are like a fine bottle of red wine...Just get better with age...That is BCO...Amazing!!.... What a joy, energy personified and tight with their ageless tunes and a gun front man in Dale Ryder...As Molly would say.."Don't miss the chance to see them as they tour Oz in 2020.."     
"They were Everything and more!! Great live show at The Gov! Haven't changed still sound amazing great energy…"      
"You guys are AWESOME!! Every bit as good, maybe even better, than in the 80s. Thanks for a great night.."      
"Great Aussie band. They never disappoint..."